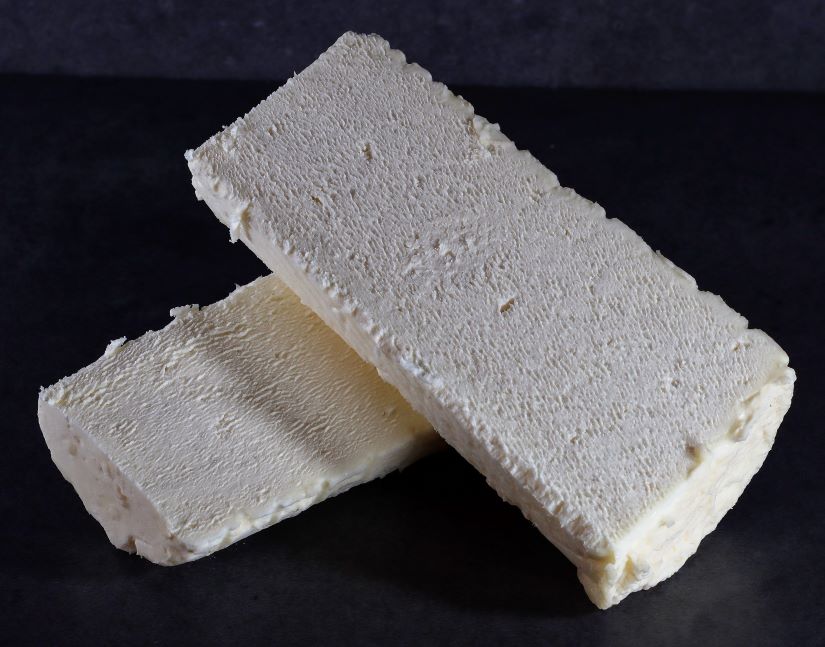 This beautiful ivory cone with a slightly wrinkled crust has a melt-in-the-mouth texture.
The Gers in the Occitanie region is a land of agriculture and tourism, known and appreciated for its ducks and foie gras, but it is also home to a number of farmers among its gentle hills, producing cheeses of incomparable finesse.
Our dear friend Romain Schihin is an Alsatian who fell in love with this beautiful region, where he found his better half. A fervent advocate of organic farming, our happy expatriate uses the milk from his herd of goats to produce cheeses of remarkable subtlety and elegance.
The Bûche du Gers, for example, is a beautiful ivory cone with a slightly wrinkled crust. The texture is melt-in-the-mouth, and the immaculate white dough promises to open up a hidden path to fields of flowers. Flowers and fresh grass are immediately present, happily serving up a light goaty touch without excessive animality. We'd love to be able to offer more, but scarcity comes at a price.