La cérémonie des fromages
La Cérémonie is a journey, a way of discovering great cheeses, understanding what makes the work of our producer friends so unique, and unlocking the secrets of the alchemy of maturing. Our tasting cellar is just like our company: reasonably sized, 4 tables, 20 guests maximum.
Budget
Cheese ceremony: 80 euros per person.
Dessert (extra): 7 euros.
Wine (extra): cellar with nearly 500 references.
Average ticket: budget around 110 to 160 euros per person.
Our recommendation: "Wine pairings"
Let us choose the wines, within a predefined budget covering cheese, dessert, wines, waters and coffee:
That's 140 euros per person, around wines of pleasure.
That's 160 euros per person for prestigious wines.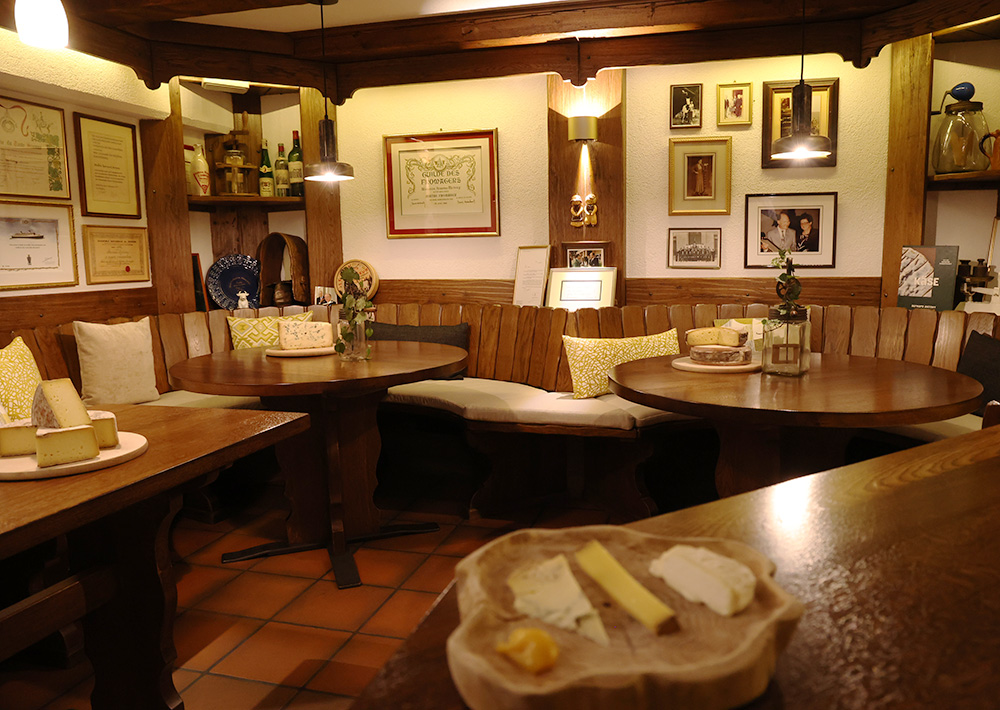 Bookings
Regular opening only:
Fridays and Saturdays evenings, booking essential.
To book, please use the online booking tool below.
Reservations are available until June 15, 2024. Availability for summer and autumn 2024 will be published from January 15, 2024.
The tasting cellar is not a restaurant. Four tables are available, tailored to groups of different sizes. We will place you at the table best suited to the size of your group. For groups of more than seven people, please contact us by phone in the first instance.
Book a table