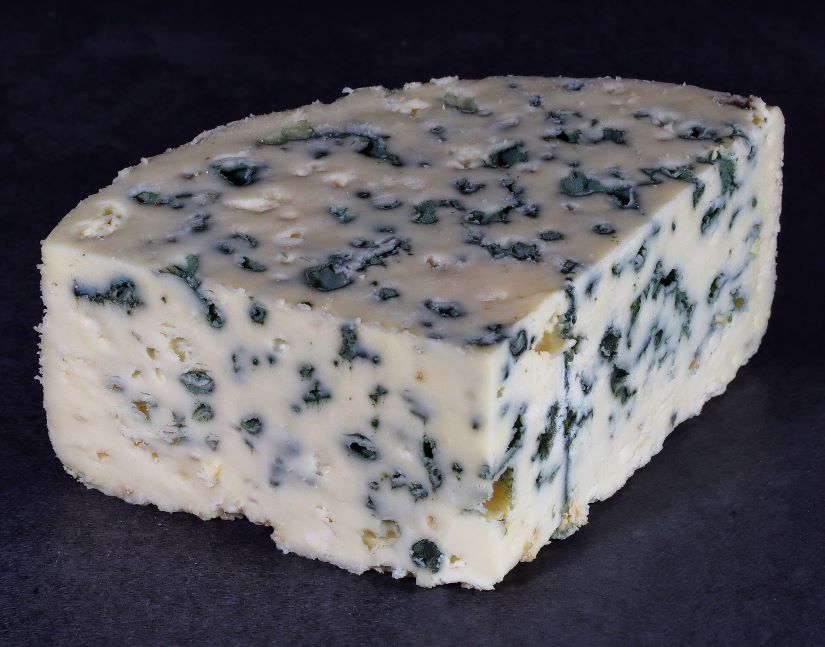 France's oldest cheese appellation.
Made from raw ewe's milk in Aveyron, this is the oldest French cheese appellation. The place where Roquefort is matured has also contributed to its high reputation.
The Combalou plateau collapsed thousands of years ago, giving rise to an immense rocky scree. The Roquefort caves were built within the dislocations in the rock. Moist air enters through long fissures called "fleurines". This mechanism favors the dispersal of Penicillium roqueforti, necessary for the development of blue veins. Nature thus maintains biological conditions that are unique in the world.
Known as the smallest manufacturer in the sector with its "Vieux Berger" Roquefort, the Combes cheese dairy was founded in 1923. It is headed by Vincent Combes, who represents the 3rd generation. Thanks to this family, it's still possible to taste truly artisanal Roquefort, which accounts for less than 1% of the appellation's production.
The Combes family's Roquefort is distinguished by its light, pale marbling, a faint green and pastel blue, although maturing sometimes accentuates these tones, which blend harmoniously into an ivory-white paste, sometimes punctuated by hints of beige. It's a melt-in-the-mouth cheese, with a beautiful salinity, length and complexity that have few equivalents. Nuts are often present on the palate, balanced by the slight acidity of the ewe.