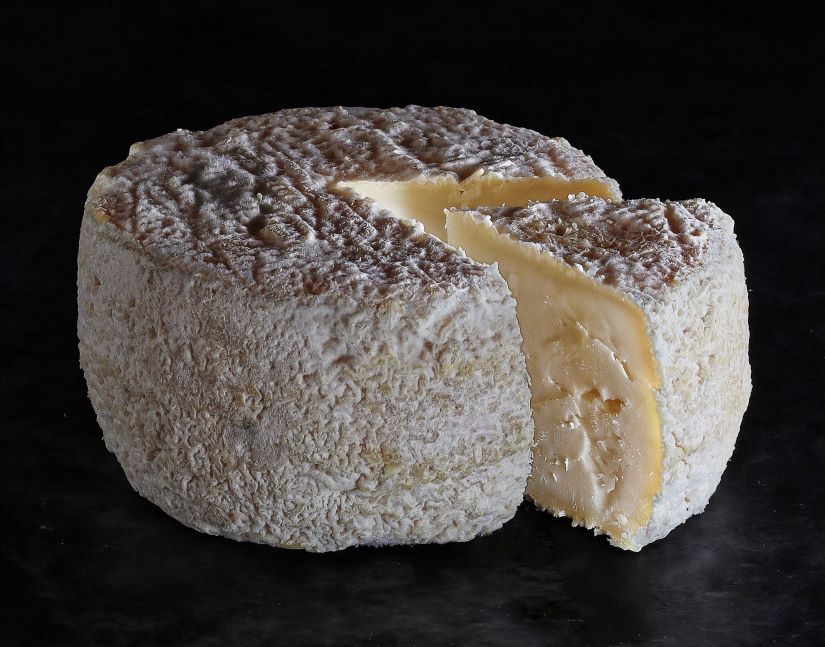 Priscille and Christophe, two young enthusiasts, perpetuate the Branche family's cheese-making tradition.
Goats are well adapted to the mountains, and their presence in the Savoie region has always been attested. She contributed to the needs of the family who raised them. For some time now, sheepfolds have been specializing in the production of goat cheeses, often of very high quality.
So the Branche family set up their cheese dairy near Rocher du Signal in Savoie, to produce extraordinary farm goats for many years. She recently passed on the torch to Priscille and Christophe, two young enthusiasts who continue to work with the same talent.
GAEC du Signal produces dry cheeses with incomparable tasting qualities. It comes in small pieces like the Signal, or larger pieces like the Galet. Their size influences their development during maturing, with the first maturing faster. Beneath a crust of calcareous granite, lightly veined with ochre, the paste looks like marble. When young, a certain fatness balances the matter, which will dry out in the cellar. This is often where these two cheeses express their full potential, when the maturing process has done its work, the aromas concentrate around a bewitching minerality, with a slight acidity that reveals all the flavors of these true mountain vintages.
Région
Auvergne-Rhône-Alpes