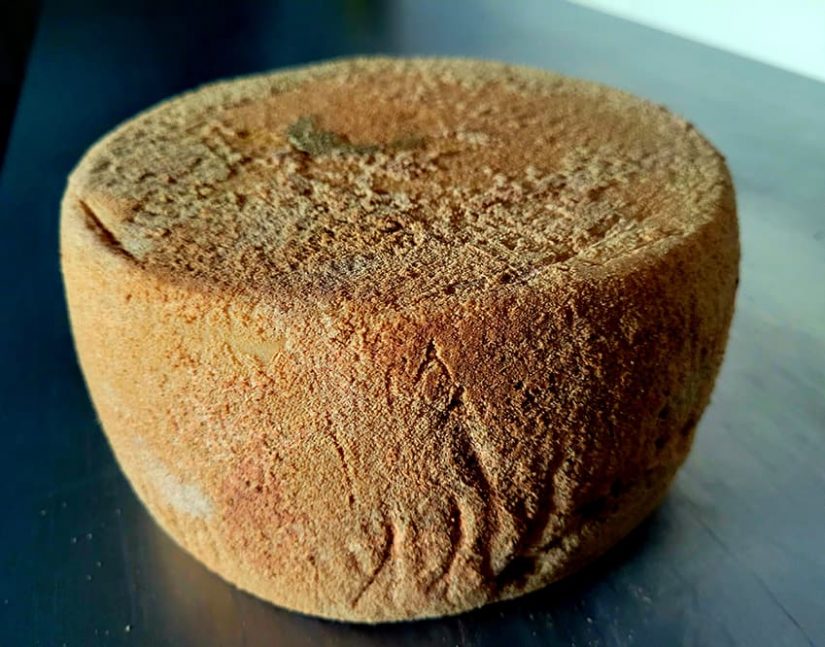 A fine hard goat's cheese produced by the Vandaele family.
The Pyrenees are not known for goat breeding, which is generally dominated by ewes. However, farmers traditionally owned a few Pyrenean goats, mainly for meat production.
Ewes don't like the heat, and with the arrival of summer, it's a good idea to move up to the mountain pastures. That's why the Vandaele family chose to raise goats. A sensible way of preserving family life, as goats adapt perfectly to these so-called intermediate zones, halfway between plains and high mountains.
The family produces Aydius fermier, a fine, hard tomme with a morgée rind that's fatty at first, then fades to a bright orange color and turns into a beautiful, scabby brown leather as it matures. A fine nose of dried herbs and crème brulée. On the palate, freshness and a flavor that combines notes of hazelnut and chestnut. A tasty walk through the forests of the Vallée d'Aspe.
Categorie
Tomme de Chèvre
Région
Nouvelle-Aquitaine
Terroir
Pyrénées Atlantique