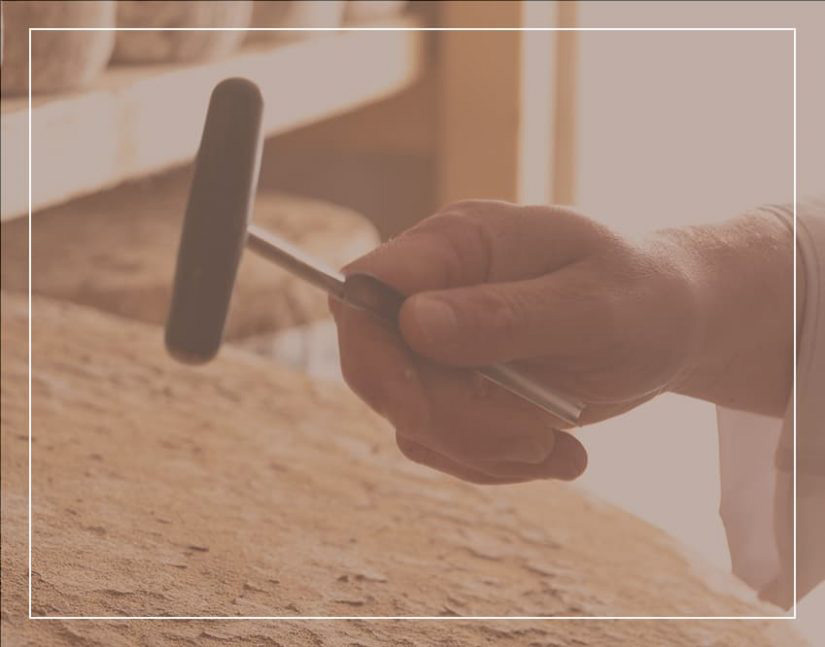 It's nicknamed the Eiffel Tower.
This cheese probably appeared at the end of the 18th century in the Brenne valley, a small area of western Berry with a microclimate favorable to goat breeding… It's nicknamed the "Eiffel Tower" because of its pyramid shape.
The GAEC des Cabrioles produces a remarkable farmhouse version. They are three partners with a small herd that they take out to pasture when the season is mild. This is not insignificant in regions where land is often dominated by crops, and where animals too often remain confined.
Pouligny is smooth and alabaster-white at first, then its crust curls and turns ivory, finally turning bluish marble after a stay in the cellar. It's a well-balanced cheese, with hints of hazelnut counterbalanced by the mushroomy notes of the rind. It can be enjoyed at any stage of its development, according to preference.
Région
Centre-Val de Loire